20 Oct

EV's and China. Click to keep reading…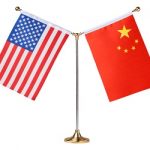 Elon Musk opened the Tesla Shanghai Gigafactory late in 2019. The brand new factory was opened in 168 working days. Musk predicts that Tesla will be producing 1,000 cars a day in Shanghai by the end of 2020.
China is Tesla's second largest market, even with a 25% import duty imposed on U.S. produced electric vehicles. EV sales reached 1.2 million in China in 2018. That's more than half the EV sales worldwide in 2018. Tesla's Model 3 will be the first car manufactured in China by a wholly owned foreign company. Tesla has also been awarded an exemption to the 10% sales tax on cars, previously reserved for Chinese manufacturers.  
While trade relations between the U.S. and China have been markedly bumpy during the Trump administration, there are instances where cooperation and Beijing's support has resulted in a quick ramp up in time to market.