27 Feb

Creating a culture for Success. Click to keep reading…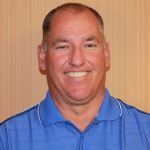 We are using technology today in abundance.  Everything from monitoring homes to scheduling dinner reservations. When technology works we save time gaining productivity and efficiency.  
When it fails, we fall back on a relationship (human interface) to guide us through. In many cases, this is the piece of the happy customer puzzle that is overlooked. In business, this involves either improper training, or lack of authority in the customer service area, often leading to customer dissatisfaction.
Creating happy customers takes work. It's a matter of crafting a culture that strives for customer satisfaction, or in the worst cases, customer understanding through empathy and solutions based thinking. A very recent experience comes to mind. We traveled out of the U.S. for a vacation to a southern destination. Our flight from Chicago was canceled due to mechanical problems. They re-routed us to Dallas Ft. Worth, with standby status thereafter, with a confirmed flight 2 days later.  
When we arrived in Dallas we were asked by customer service rep (CSR), why the Chicago CSR sent us to Dallas from Chicago. We explained that his rationale was there are four flights per day from Dallas to our  destination, vs. two flights from Chicago (better odds– so they claimed). The Dallas CSR basically laughed in our faces, and told us there was nothing they could do, with no available options.
Upon pleading our case with a supervisor, we were able to convince her to think outside the box for a solution.  She was able to put us on a flight to another location not serviced by their airline, with a follow on flight the following day.  
It is important to note the circumstances for context: Presidents Week in the U.S., where kids are off from school, with lots of flights heading to southern locations to escape our winter weather (ie, no excess capacity). Airlines are typically overbooking flights, gaining 100% full status and maximizing revenue.  
If someone had taken the time to explain this situation completely, and how they were working with 250 displaced passengers seeking alternative flights, it would have helped considerably.
These customer service reps clearly lacked training to handle disappointed customers, and aid them in a calm, caring, and decent manner. What we witnessed throughout this organization was a culture needing a serious overhaul.  
Please take a second to relate this experience to your business practices.
As a start, are you communicating effectively within your own organization? Are you doing everything you can to make your customer feel important? Are you considering all options in offering solutions to  problems?
Does your customer service team have any authority or formal policy to offer solutions that may cost your company money, but could save your customer relationship? If not, time to change your culture, improve the work environment for your employees, and forge authentic relationships with your customers, strengthening your business.–Commentary provided by Cass Roberts, Lupton Associates Business Development Professional